Due to the PG&E Public Safety Power Shutoff, Muir Woods will be suspending operations on Monday, October 26th, 2020. While GoMuirWoods.com continues to accept reservations for future dates, all reservations for 10/26/20 will be canceled and refunded in full. Thank you for your understanding.

Welcome to the Official Website for Muir Woods Parking and Shuttle Reservations
Reservations are required for all vehicles and shuttle riders visiting Muir Woods National Monument. Plan your trip today to experience the towering redwoods and abundant plant and animal life that call Muir Woods home.
Ace Parking Management, Inc. is an authorized concessioner with the National Park Service and the Department of the Interior, providing parking and shuttle reservations for your visit to Muir Woods National Monument.
Fees
Parking Reservation
$8.50 Standard Vehicle
$30.00 Medium Vehicle
$45.00 Large Vehicle
Shuttle Reservation
The Muir Woods shuttle is not running at this time.
Park Entrance Fee
$15.00 per adult (16 years and older)
Free - child (15 years and younger)
Entrance fees may be purchased in advance with your reservation or upon arrival to the park. A list of national park fee free days can be found at
nps.gov
.
Operating Hours
Park Hours
Operating hours vary by season, view the hours at the Muir Woods website
nps.gov/muwo
Visitor Center Hours
9:00 am to 30 minutes before the park closes
Muir Woods Trading Company and Cafe Hours
9:00 am to an hour before the park closes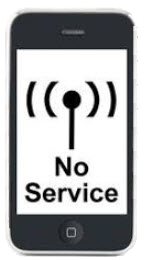 There is NO cell phone service or WiFi at or around Muir Woods National Monument. Download your parking reservation or shuttle ticket in advance.