Shuttle Information
The Muir Woods Shuttle brings visitors from off-site locations to the park and back. The shuttle serves one bus stop location, and the tickets are round-trip. Visitors booking shuttle reservations do not need a parking reservation. Please review the below information to help determine which location is best for you.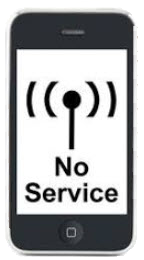 There is NO cell phone service or WiFi at or around Muir Woods National Monument. Download your parking reservation or shuttle ticket in advance.
Pohono Park & Ride
Only Available on Weekends
100 Shoreline Hwy, Mill Valley, CA 94941
Reservations at this location are made for a specific departure time. $3.50 per adult, children 15 and younger ride free.
Operating Days and Times
The shuttle runs on all weekends and holidays, starting June 19th. The last shuttles of the day fill up quickly, so plan your departure time accordingly.
Accessibility
All shuttles can accommodate two wheelchairs each.
Bikes
Bikes are not allowed on or inside the buses or in Muir Woods. Bike parking is available at the Pohono Park & Ride lot.
Dogs
Service dogs, as recognized by the
Americans with Disabilities Act
are allowed in Muir Woods and on the shuttle. All other dogs and pets are not allowed on the shuttle or in Muir Woods.
Pack Out Your Trash
Muir Woods Parking and Shuttle Reservation Service participates in the Leave No Trace program with the shared goal to sustain healthy, vibrant natural lands for all people to enjoy, now and into the future. PACK IT IN, PACK IT OUT.